We recognize that all our patients are unique and deserve to receive dental care that reflects their individual needs. Our experienced and talented dental team is committed to working with you and your family to create a comfortable, stress-free, and rewarding dental experience every time you visit our practice.
We are pleased to welcome you and your family, and we look forward to working with you.
---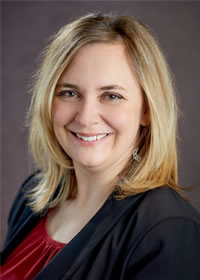 Amy
Office Manager
I enjoy developing relationships with patients and helping to ensure they have a positive and smooth experience in our office. I welcome patients with a big smile and a warm greeting, schedule their appointments, and coordinate their insurance. I also help with explaining their treatment plans and payment options.
I love being a part of the Fetterolf Dental Medicine team! It's such a privilege to come to work each day with a group of professionals that work so well together to deliver a tremendous patient experience and build a successful practice.
Outside of work, I enjoy spending time with friends: exploring the food and fun our area has to offer. In the winter, you can find me watching my son playing ice hockey; and in the summer, you can find me with my husband and son kayaking down the Conodoguinet Creek.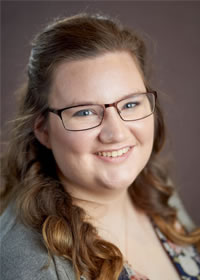 Abby
Halifax Front Office Coordinator
I enjoy getting to meet and build relationships with our patients. We have a wonderfully warm and friendly office, and our patients quickly learn we are here to help them.
Working in the front office, I welcome and check in patients, answer the phone and schedule visits, and complete oral surgery verification and estimates. I like helping people understand their insurance benefits and how they apply to procedures they may need.
Outside of work, I like reading, traveling, going to football games with my boyfriend, and relaxing with my two cats, Felix and Fabio.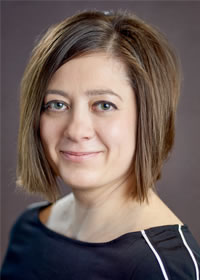 Natalie
Expanded Function Dental Assistant
I've been a part of Fetterolf Dental Medicine since 2011, performing a variety of clinical duties that promote effective and efficient operations of the practice. More fulfilling however is seeing the happiness on our patients' faces when they see their smile transformed.
I decided to explore my interest in the dental field by attending HACC for dental assisting, and then furthered my education with their expanded function dental assistant program. As technology and dentistry advance, I enjoy constantly furthering my education and mastering new skills.
When I have free time, I enjoy traveling, biking, and hiking with my husband and two children, Evelina and Dimitriy.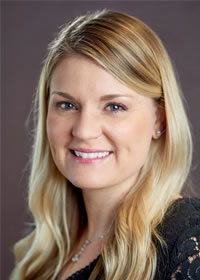 Audra
Registered Dental Hygienist
I provide direct patient care, which includes cleaning teeth, evaluating and treating periodontal disease, and offering education about oral health and nutrition. My job allows me to have very special interactions and relationships with my patients that I've built over the years. I enjoy seeing them smile and getting to know them better at each and every appointment.
I earned my associate's degree in dental hygiene from Pennsylvania College of Technology in Williamsport, and joined this office in 2012. I am very blessed to be a part of such a loving, hardworking team. We all work well together to create a top-notch dental practice that our patients and doctors can be proud of. Teamwork is key!
I was born and raised in York. After graduating from Penn College, I moved around a bit and have happily settled down with my husband Eric in Carlisle. We have two spunky dogs, Walker and Rigby. Outside of work, I enjoy traveling, walking, hiking, shopping, and spending time with friends and family.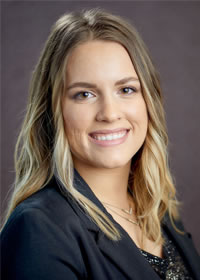 Jessica
Registered Dental Hygienist
While I enjoy every part of my job, I especially like interacting with patients and helping them maintain their beautiful smiles! We have an incredible team at Fetterolf Dental Medicine, because we share a passion for patient care and providing the best dental experience.
As a dental hygienist, I offer preventive care and periodontal therapy. I also provide oral hygiene instruction, so patients are able to take control of their smile's health, and discuss treatment plans and options, too.
My favorite hours, when I'm not working, are spent reading, painting, watching movies, and trying new restaurants with family and friends. I also like to kayak, walk my dog Hero, and travel.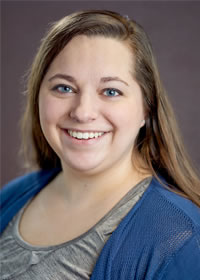 Katelyn
Registered Dental Hygienist
I truly like everything about my work, but especially getting to know my patients and helping them discover new ways to maintain a healthy smile. Our doctors and the team I work with are kind, intelligent, and passionate about oral health. We provide excellent dentistry and, more importantly, we really care about each patient as a person.
I work one-to-one with patients. I provide preventive and maintenance care, as well as periodontal therapy. Additionally, I offer helpful home dental hygiene education, review treatment plans, and ensure patients are equipped to make healthy decisions about their smile.
If I'm not at the office, I'm usually spending time with my other half, Kyle, and our young daughter, Zoey. We love trips to the beach, camping, and family gardening. I also like reading, listening to music, watching movies, and time with family and friends.
Kimberly
Expanded Functions Dental Assistant
I like interacting with and getting to know our patients. It's rewarding to work with great doctors and teammates who are very good at what they do: giving people healthy smiles!
When I'm not working, my favorite times are spent outdoors: hiking, biking, running, and gardening. I have a daughter and two grandsons and treasure time with them, too.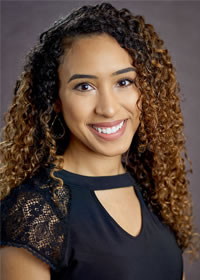 Kayla
Registered Dental Hygienist
I like building relationships with patients and providing useful education to them. That passion for patient care is shared by our doctors and my teammates: We want everyone to achieve healthy smiles and believe that happens when we treat each person like family.
I take X-rays, perform dental prophylaxis (cleanings), and develop treatment plans and review them with patients.
Outside the office, I enjoy traveling, shopping, trying different foods, and being with family. I make time for biking and hiking, and love most outdoor activities.